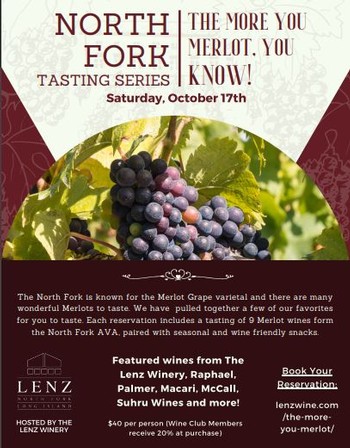 Write-Up Worthy Wines
This event is offered throughout the day by booking your own personal reservation.
Reservations available from 11:00am to 5:00pm each day. Each single reservation is for two to four guests.
Each reservation includes a tasting of 9 wines form the North Fork AVA, accompanied by cheese, charcuterie, wine-friendly snacks and information on each of the wines poured.